Set your own hours. Earn on your own terms.
Reliable earnings:
Make money, keep your tips, and cash out when you want.
A flexible schedule:
Be your own boss and drive whenever it works for you.
Get paid instantly:
Cash out your earnings whenever you want.
Visit often as I will be searching for more opportunities you can benefit from.
If you've wanted your own business that is not difficult to start and begin earning money quickly, you're not alone. Many of us want something a bit better out of life and granted, a business is not always easy to start and build. It takes time, effort and dedication. Some businesses are easier to start than others, especially if you already have what you need to get started. If you have your own car you may already have what you need to get started today! Yes, it's that easy. And if you enjoy meeting people, that's a big plus.
You can become your own boss and work when you want. You choose your hours. Take the days off you need without having to ask someone weeks in advance. How cool would it be to take any and all days off for the Moedim (Holy Days) or any other day you need whenever you want? Being your own boss can give you the freedom you want. And the more you work, the more you will earn.
Driving can be fun and enjoyable. I have had many good conversations with my clients. Sometimes when I have been driving interstate we have had a long time to talk and not only does it pass the time quickly, it's fun.
* * * * *
New Lyft drivers can earn at least $1,800, guaranteed. Sign up and give 160 rides in 30 days. Terms apply. Start now: Click here to Drive With Lyft
Download the app On Google Play or the App Store.
Do you need a ride and don't have an app or cell phone? Request a ride in your web browser. Click here to request a ride
* * *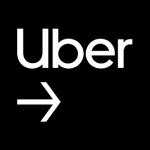 Drive with Uber and Earn at least $1,110 for your first 100 passenger trips in 30 days.. See how:
Click here to Drive with Uber
Make sure you have Ride share insurance on your vehicle. If you don't know what this is, call your insurance company and add it when you begin to drive for Ride share companies.
Tennessee
Cookeville, Lebanon, Mt Juliet, Nashville, Crossville, Murfreesboro, Clarksville, Memphis, Johnson City, Gordonsville, Smyrna, Hendersonville